07-23-19
Warrington Kia Service Tips: Wiper Washer Operation
In this article, our Quakertown Kia Service specialists describe wiper washer operation. We at Gateway Kia of Quakertown understand how details to operating new features and technologies can be overwhelming and sometimes confusing. Accordingly, Kia dealers collectively strive to educate customers regardless of where the vehicle was purchased. Please be sure to ask your Kia representative to demonstrate wiper washer operation during your perfect Kia delivery.
---
For safety reasons, it is crucial to ensure you are familiar with the front and rear wiper washer operation, and the Auto Control Rain-Sensing function (if equipped). This is especially true states with harsh climates. After reading this article, watch the video below.
Windshield Wipers Washers Operation

To operate:
Move wiper-lever Up/Down to change wiper modes.
Push switch "B" to adjust intermittent wipe
Pull wiper-lever to spray and wipe
QUICK TIPS
Moving switch "B" up increases intermittent wipe frequency and wipe speed.
Moving switch down decreases the frequency of wipes
---
Auto Control (Rain Sensing)*
The rain sensor located on the upper end of the windshield glass senses the amount of rainfall and controls the wiping cycle for the proper interval. The more it rains, the faster the wiper operates. When the rain stops, the wiper stops. To adjust the Auto Rain Sensing speed setting, move the control switch "B" up/down.
---
Rear Wiper & Washer*
To operate:
Rotate Rear Wiper switch to change Wiper modes
Push to spray and wipe
QUICK TIPS
On Rear Wipers, intermittent wipe function is not adjustable.
---
In most models, the wiper mode can be displayed in the instrument cluster as well. Customers can enable or disable this function in the user settings menu. Please also refer to the Owner's Manual and Features and Functions Guide (FFG) for instructions on how to change wiper blades as some models require the system to be in Service Mode.
Wiper Service Mode
To inspect or replace the windshield wiper blades to prevent damaging the hood, the blades need to be moved to the service position "A".
With the ignition ON, then turning the engine OFF, within 20 seconds move the wiper switch to the MIST position "B" and hold the switch for more than two seconds until the wiper blade is in the fully up position.
To return wipers to normal position, turn the ignition ON, then activate MIST.
---
More From Kia of Warrington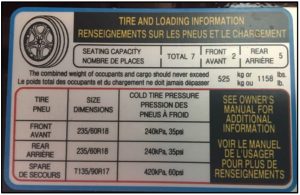 Warrington Kia Service Tips: Tire Pressure Setting
Warrington Kia Service Tips: Trunk Liftgate Operation
---