03-26-19
Warrington Kia Service Tips: UVO Play

When new features or technologies are released, such as the UVO Play, Kia guarantees training materials for Gateway Kia Warrington PA Sales and Service personnel. Kia believes it's important for all staff to be familiar with features, technologies, and their functionality. Familiarizing staff is intended to ensure you receive a clear explanation of operation during the delivery process or questions after the sale.
Intro to UVO Play
In this article, we're discussing the factory audio units. Kia's newest base audio platform is the UVO Play, introduced in the 2019 Sorento. The UVO Play may look identical to other Kia infotainment systems installed in certain vehicles. However, the functionality between these systems are very different.
UVO Play / Display Audio 2.0 (UMa)
UVO 3.0 with eServices (UMa)
Some of the functionality differences between them include:
Android Auto / Apple CarPlay
The UVO Play is the first base audio unit to support Android Auto and Apple CarPlay.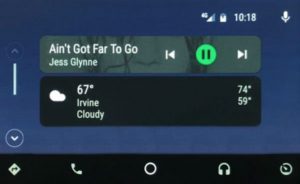 Voice Recognition
The UVO Play system supports Voice Recognition through an iPhone connected via Bluetooth. With a long button press (1 second or more) of the voice-button, customers are able to use Siri Eyes Free. Siri Eyes Free is an extension of Apple's Siri functionality. The extension enables voice control of an iOS mobile device linked to a car's in-dash audio system. Voice recognition is provided through and dependent upon the mobile device.
The UVO Play also supports Voice Recognition through an iPhone or Android device and connected via USB.
SiriusXM
Please note, SiriusXM is not a feature in this system. Customers may still listen to AM and FM frequency bands. Apple CarPlay and Android Auto are compatible with some music apps. We suggest downloading them to your mobile phone and testing the features.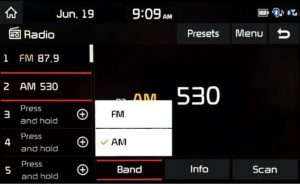 Kia suggests you sit in your vehicle with your Gateway Kia Warrington PA Sales or Service specialist and explore their new UVO Play audio unit for yourself. In doing so, they will help you navigate the different features and provide a high-quality customer experience during Kia's perfect delivery process.
More From Kia of Warrington
Warrington Kia Service Tips: Shift Before Ready
Warrington Kia Service Tips: Intelligent Variable Transmission
---