09-02-16
What's the difference between the Kia Sportage and Sorento?
Just about every automotive brand has at least one version of the crossover, but many have multiple crossover options, which can make it difficult to know what each has to offer. Today we're going to help you learn more about two models in particular by answering the question, "What's the difference between the Kia Sportage and Kia Sorento?". These vehicles might look similar, but they have many differences to discover.
2017 Kia Sportage vs 2017 Kia Sorento
| 2017 Kia Sportage | vs | 2017 Kia Sorento |
| --- | --- | --- |
| $22,990 | MSRP | $33,300 |
| 22 city/29 highway | MPG | 19 city/25 highway |
| 2,000 pounds | Towing Capacity | 3,500 pounds |
| 98.6 cubic feet | Passenger Volume | 145.4 cubic feet |
The major difference between these vehicles is simply size. The Kia Sportage is considered a small-size crossover while the Sorento is classified as a large-size crossover. While both vehicles come with a standard seating for up to five, but the Sorento has seating for up to seven on select trim levels. The Sorento also offers more room for cargo with up to 38.8 cubic feet of cargo space. The Sportage on the other hand offers a respectable 30.6 cubic feet of cargo space.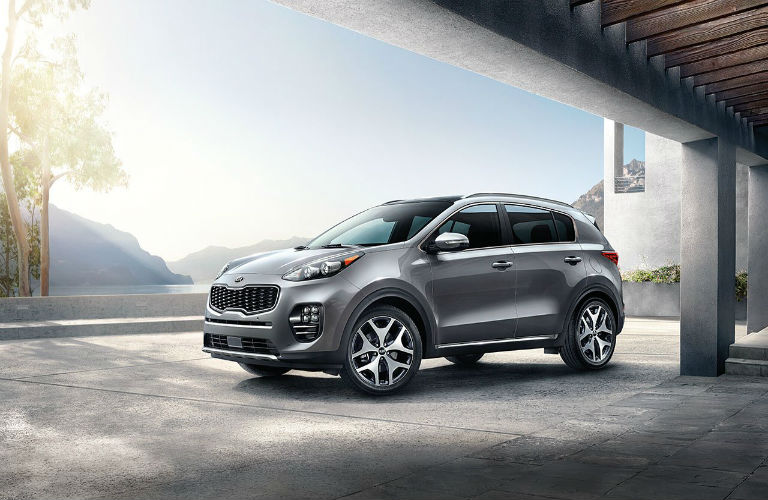 Another difference between these two vehicles is their performance capabilities. The Sportage gets an impressive estimated 22 city/29 highway mpg. The Kia Sorento gets an estimated average of 19 city/25 highway mpg, which isn't quite as impressive, but it can easily be explained by the fact that it is larger in size.
Each of these vehicles also has impressive towing capacities. The Sportage can tow up to 2,000 pounds and the Sorento can tow up to 3,500 pounds when properly equipped. These towing capacities might help you decide which model is the right fit for your needs if you want a vehicle that can tow a lot of extra equipment.
Read More: What Kia vehicles have Apple CarPlay?
If you are interested in learning more about the Kia Sportage or Sorento call or visit Gateway Kia of Warrington. We will be able to answer any further questions you might have. We can also help you schedule a test drive here in the Philadelphia area. Come see what other drivers already love about these impressive crossover options.
More From Kia of Warrington
Kia Sorento vs Sportage: What's The Big Difference
2017 Kia Sorento Towing Capacity
---